Dr. Julia Lewis, Chiropractor
Are you looking for a Doctor who looks at the whole person instead of a list of symptoms?
You have come to the right place if you have tried other doctors and are still searching for answers.
Regaining your health can be like a puzzle. Each puzzle piece is a clue. When the pieces come together it is possible to determine the underlying cause that needs to be addressed so you can get your health back. Dr. Julia Lewis is a Body Detective. Her analysis digs for clues that other doctors miss. She specializes in stubborn, chronic cases – helping people who have lost hope. She is a trailblazer in the field of naturally detoxifying the brain from any lasting side effects of anesthesia, chemotherapy, antibiotics or other chemical toxins.
Do you suffer from:

In this short introductory video Dr. Julia Lewis shares her practice philosophy and explains how she can provide solutions that other doctors don't know about.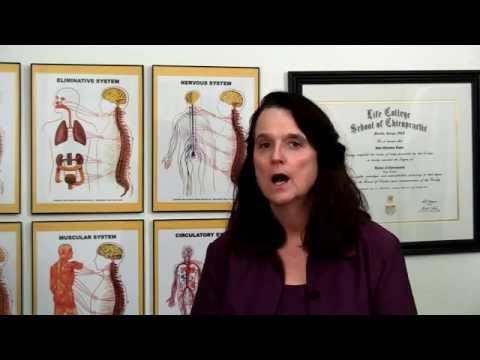 Dr. Julia Lewis is a licensed Chiropractor specializing in Zone-Healing and Non-Force Chiropractic treatments. There is no twisting, popping or cracking here. Her methods are gentle and thorough because she is a Body Detective. Her unique analysis searches the body for clues to discover the underlying cause for the concern that brought them to her.
Dr. Lewis specializes in holistic treatments utilizing a variety of strategic techniques that provide more than just relief from pain. She works with each patient to develop a specific treatment plan with the overall goal of restoring their health and quality of life.  There are no cookie cutter treatments here.
What a Few of Her Patients Say
"Dr. Julia Lewis is really The Body Detective. Always looking for root causes, she digs deep in her research for solutions. She does fabulous work and it really shows in the results she achieves for her clients." — H. Poulin
"I appreciate that she is so knowledgeable about various types of treatment. She is able to pinpoint the deeper issues and subsequently resolves them. Her treatments are particularly effective, enabling the body to heal itself." — B. Ramanan
"After I had knee replacement surgery my memory got progressively worse over the next year. My daughter brought me to Dr. Lewis. At first I thought it was a whacky treatment, but I could tell a difference. Now my memory has returned." — J.A. Syvertson
"Committed to excellence, she stays current on emerging research and provides the best technology for her clients." — S. Broeker